Her şeyi tek bir link ile yapın.
URL'leri kısaltın, Linkstap bağlantı sayfaları ve özel QR kodları oluşturun.
Linkstap sayfaları
Kendi benzersiz ve son derece özelleştirilebilir Linkstap bağlantı sayfanızı kolaylıkla oluşturun.
Özel renkler ve markalama

Birden fazla kullanıma hazır bileşen

SEO Ayarları

Şifre koruması, hassas içerik uyarısı
QR Kodları
Kullanımı kolay şablonlara sahip tam özellikli QR kod oluşturucu sistemi.
Özel renklendirme

Özel Logo

Kartvizit, WiFi, Takvim, Konum.. vb şablonları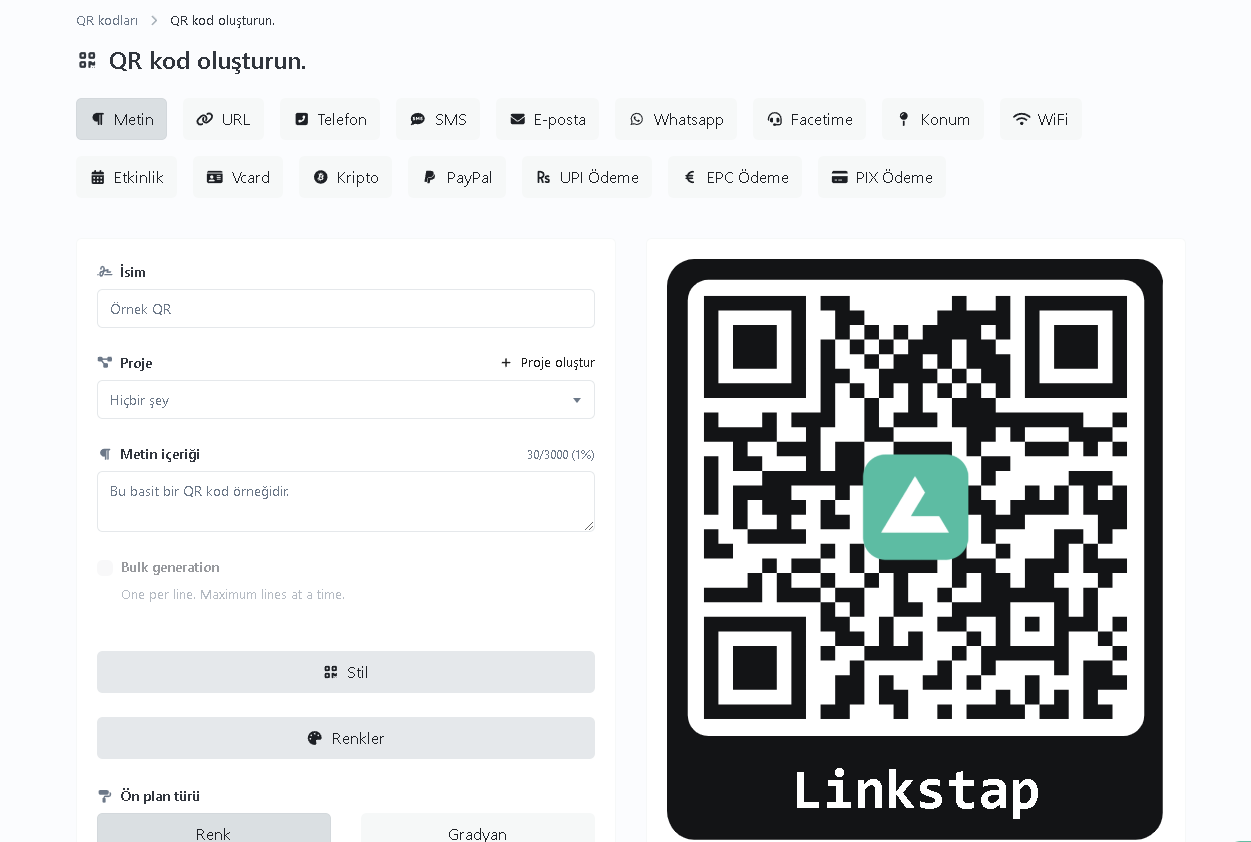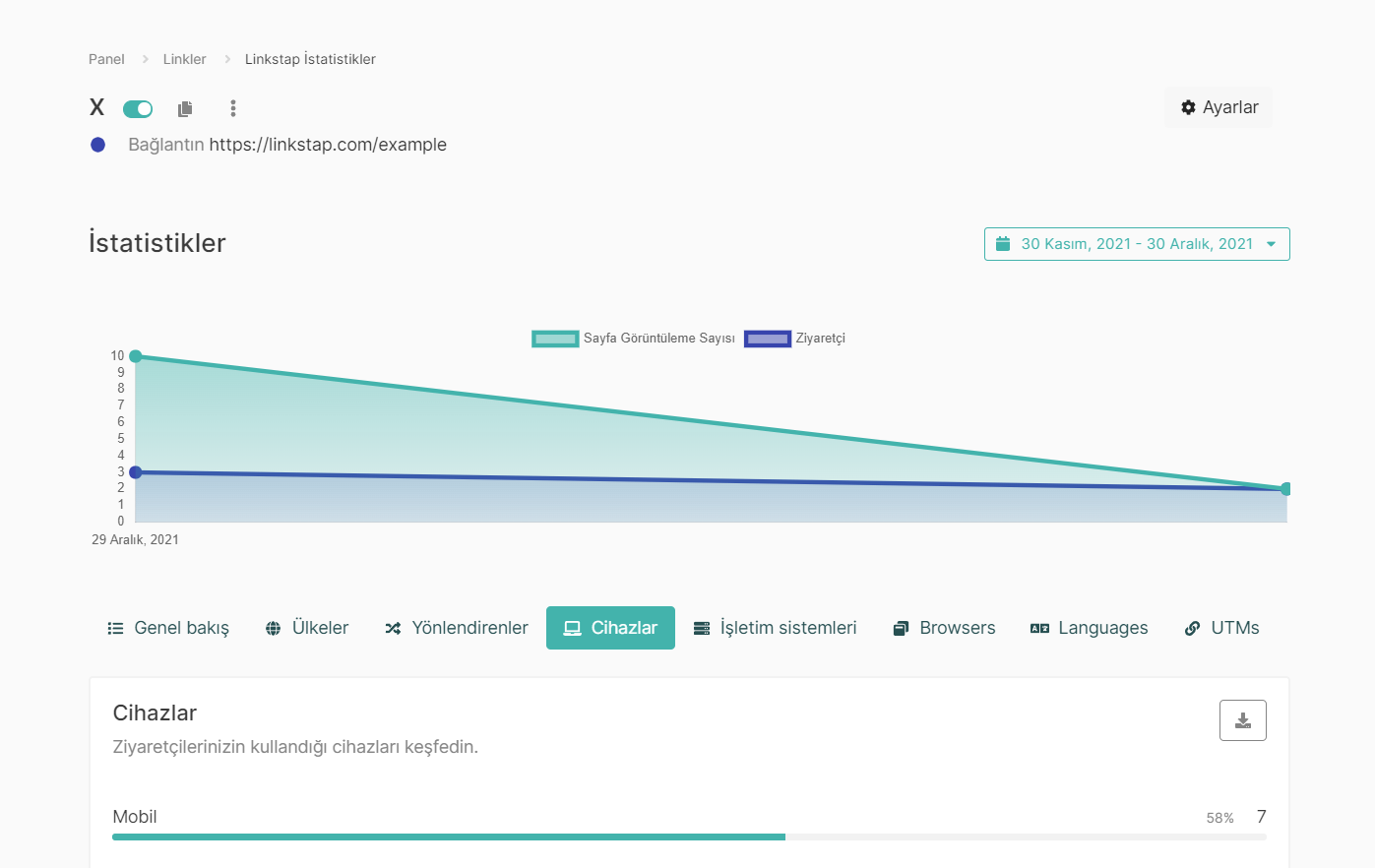 Kategorili Analiz
Kitlenizin ülkesi, işletim sistemi, dilleri ve çok daha fazlası hakkında bilgi veren günlük analizler.
Our top users
Click on their profile to visit their profiles
If I forget my password? / if my account is stolen?

You can send yourself a recovery email here. If you have lost access to email, please contact us here.

Can I generate custom QR code. ?

Yes, you can create QR codes. From here.

Can I get a blue tick?

Our team reviews and verifies the accounts of those who meet the requirements. If you think that you meet the conditions and overlooked, you can contact us.

Can I create QR codes for my links?

Yes! We have that feature too. You can easily create and customize a QR code for any of your Linkstap links or Linkstap pages. QR code can be generate for many other services like for vcard, phone number, locations etc.

Can I delete my account?

Sure! We're sorry to see you leave but yes, you can delete your account and data easily.
More than a free link shortener